We recognize that all of our patients are unique and deserve to receive orthodontic care that reflects their individual needs. Our experienced and talented team is committed to working with you and your family to create a comfortable, stress-free, and rewarding orthodontic experience every time you visit our practice.
We are pleased to welcome you and your family, and we look forward to working with you.

April
Office Manager
I started at Blaine Orthodontics summer of 2018, I've worked 16 years in the dental field, working in a variety of dental groups; including oral surgery, general dentistry and now orthodontics. My main job is making sure that patients and staff needs are met and that they 're happy. I work with insurances, financials, contracts and compliance issues. For me working in the dental field is rewarding; I love seeing the smiles on patients after their dental treatment is completed, knowing we're enhancing their smile and function. I strive for excellent patient care and service.

I just completed my forth humanitarian trip to Jamaica with 1000 Smiles/Great Shape Inc., providing access to dental care and education, to children and families of across Jamaica. In my spare time I enjoy creating crafts, cooking, watching football, kayaking, kickboxing and spending time with family and friends.
---

Alyssa
Receptionist
As a member of the front desk staff I have the opportunity to connect with our patients every day. Creating a fun, and friendly experience for all of our patients is the best part of my job. I have been working in the dental since 2017. I joined the Blaine Orthodontics team in 2020, and have really enjoyed getting to know the rest of the staff. Everyone is very welcoming and friendly.
I live in Ham Lake with my husband and son. In my spare time I enjoy trying new restaurants, spending time outdoors, and spending time with my family.
---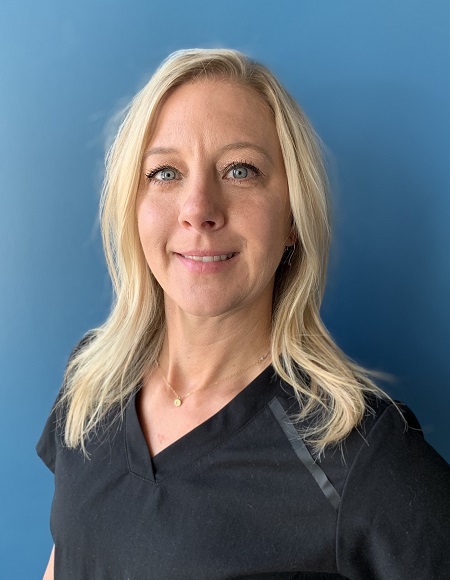 Heidi
Treatment Coordinator
I am here to meet and connect with our patients and their families during the beginning of their treatment. Together, we go over treatment plans, financial arrangements, and coordinate benefits. I began my career as a Licensed Dental Assistant in 1994. It is through my experience as a Dental Assistant that I have gained the knowledge and insight to coordinate treatment for our patients. My favorite part of my job is interacting with our patients and helping them feel comfortable at their first visit.
I have been married to my husband Jamie for 21 years. We have two sons, Carson and Calvin. We also have to pets, a calico cat named Tiger and a dog named Harper. In my spare time I enjoy life at the lake, watching the MN Wild (win or lose), reading (anything) , spending time with family and playing games.
I am passionate about donating with the Red Cross and recently just got involved with Be The Match.
---

Nicole
Orthodontic Assistant
I have been an orthodontic assistant for more than 14 years and I love it. I joined Blaine Orthodontics in February 2017, and since I live in Blaine, it is fun having patients that I know from the community. I knew I wanted to work in orthodontics ever since I was a little kid. My favorite part of my job is the colors of course! I also love seeing the progress patients make each month toward having that perfect smile.
Outside of work, I enjoy spending time with my family. I am married and I have four boys and one girl. I also have a cat named Big Todd (named after the hockey player Todd Bertuzzi).

---

Annie
Orthodontic Assistant
I began my career in Orthodontics in 2017, I joined the Blaine Orthodontics team in 2018. I received my degree as Licensed Dental Assistant from Century College. The part of my job that I love the most is working in the lab creating retainers for patients who have completed treatment. I have formed many close relationships with my coworkers and am so grateful to be a part of such an awesome team.
I currently live in Blaine with my Fiancée, Dan and my daughter, Maya. We also have a sweet black lab named Claire. We love spending our weekends at our cabin on Woman Lake.
---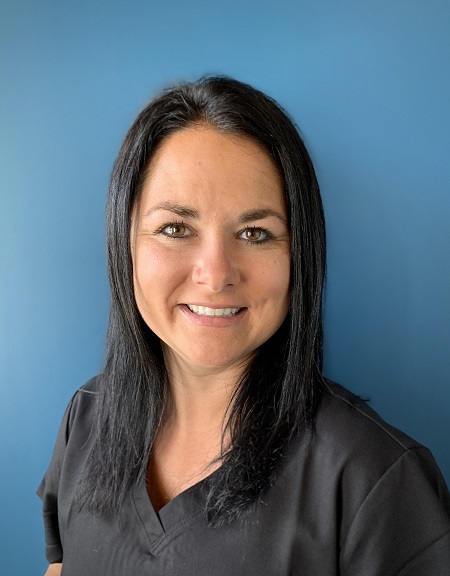 Coley
Orthodontic Assistant
I am new here at Blaine Orthodontics, I am extremely excited to be a part of the Blaine Orthodontics team. Everyone is very welcoming and I enjoy working with such a knowledgeable group of people. My background in the dental field started in 2007 when I received my LDA from Herzing. I have worked as a dental assistant for the past 13 years. The most rewarding part of my job is watching patient's transformation from beginning to end.
Both my husband and I grew up in Ramsey, and currently live there with our daughter, Faith. We have two Staffordshire Terriers named Calli and Vinny. We are big Minnesota Wild fans and love going to games and watching them on tv. We also enjoy snowmobiling, and making memories at our cabin.
---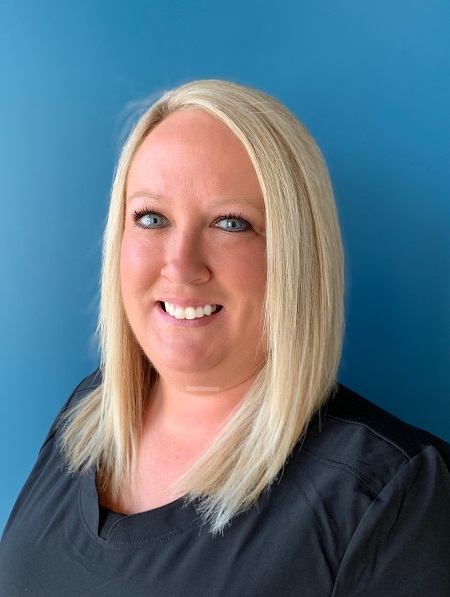 Melissa
Orthodontic Assistant
I have been a dental assistant for 20 years. I received my degree as Licensed Dental Assistant from Century College. This last year I decided to make the transition from general dentistry to orthodontics. I have learned a lot from my team members and Dr. Smith. We are all a great team and I'm really happy I made the transition into orthodontics. I love connecting with patients, whether it's sharing funny stories or helping patients have more confidence in their smile.
I live in Andover with my husband, Jesse and our two children. In my spare time I enjoy bowling, playing darts, and bingo.